Philosophy: Sincerity, Innovation, Quality
Sunty Development has adhered to a business philosophy of sincerity and practicality in building industry, with particular focus on innovation and quality. Based on our business philosophy of "Sincerity, Innovation, Quality" Sunty offers precise qualitative demands of land development, planning, design and after-sales service to produce exquisitely tasteful buildings that offer the best quality.
The exceptionally detailed carving work is an example of the cultured architectural aesthetic on which Sunty has developed its sustainable operations. In this context, professional knowledge is utilized to enhance people-oriented ideas and draft detailed blueprints for a better quality of life. When it comes to life enhancement, Sunty offers tomorrow's quality of life today. As the same time, we combine and achieve advanced technology and architectural aesthetics in a harmonious way.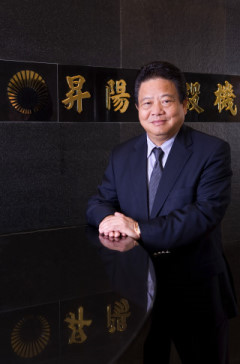 To guarantee the quality and value of each project, we established a comprehensive building team. In addition to construction, HsinTungYang Construction Co. was founded to further implement Sunty's business philosophy to guarantee quality, taste and sustainable services. Sunty will continue to follow its business philosophy of "Sincerity, Innovation, Quality" as it works to create a more beautiful living space for clients and society. In giving back to the society, the company also aspires to guiding the latest fashions while enhancing building quality.
"What we have to do is make sure the cause of conscience,make a good exemplar of family and future generations. "
---